Addressing the basic needs of Syrian Refugees in Lebanese Refugee Camps
The civil war in Syria began on March 15th, 2011. What originated as anti-government protests calling for a democracy instead of the dictatorship of Bashar Al-Assad soon escalated to a full war. Since then, death rates and displacement rates have skyrocketed. According to the United Nations Refugee Agency (UNHCR) 4.8 million refugees have left Syria since 2011. Amnesty International reports that Lebanon is currently hosting 1.1 million Syrian refugees, and Syrian refugees now represent 25% of Lebanon's total population. However, Lebanon also hosts the most vulnerable refugees that require the attention of the Arab Council. Funding shortages have lead to each refugee receiving $21.60 per month, or around US$0.70 a day for food assistance; this is far below the UN's poverty line of $1.90 a day. The living conditions in these camps regarding basic human needs are deficient, and it is the Arab Council's responsibility to restore peace within these camps. The UN defines basic human needs as food, safe drinking water, sanitation facilities, health, shelter, education, and information; however, for the sake of specificity during debate, the Arab Council will only be discussing the human needs of food, safe drinking water, and shelter.
​
Guiding Questions:
What is the current situation in Lebanese refugee camps regarding food, safe drinking water, and shelter?




How do these situations compare to those in other refugee camps?




What are the standards at which the conditions of these 3 basic needs should be at?




What can be done to improve the conditions of the food, safe drinking water, and shelter in these refugee camps?




What is the first step to improving these conditions?




Where can the refugee camps find the resources needed to improve their conditions?




How is the health of the refugees in Lebanese camps affected by their access to food, safe drinking water, and shelter?




Why do Lebanese refugee camps have a shortage of supplies?




What are the obstacles restraining the UN from giving the refugees enough resources?




How can Middle Eastern nations work with the Lebanese government and NGO's to facilitate the process of restoring food, safe drinking water, and shelter to Lebanese refugee camps?



Powered by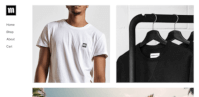 Create your own unique website with customizable templates.