Addressing recent nuclear escalation in the Democratic People's Republic of North Korea
Nuclear development in the Democratic People's Republic of Korea (DPRK) has significantly escalated in recent months, with tests in April and September of 2016 displaying the country's ability to miniaturise a nuclear warhead.While the DPRK has been able to achieve Weapons-Grade Uranium, and in some cases, Plutonium, its nuclear program is still working towards the miniaturisation of these weaponised nuclear devices; this is a necessary step for the mounting of the nuclear warhead onto an Intercontinental Ballistic Missile (ICBM). The most recent test was the first to demonstrate full nuclear capability.Both the P5 nations and the global community at large have condemned the aforementioned tests, however, the DPRK refuses to tone down its rhetoric, offering a characteristic response to each criticism levelled against its nuclear program. The most powerful of North Korean missiles has a range of over 6000 km, its range reaching as far as Australia and the West Coast of the United States. This long-range nuclear capability, combined with negative propaganda within the DPRK has resulted in both an increase in bellicose sentiment in the country itself and a significant heightening of tensions in the international community as a whole. As delegates in the Security Council, your role will be to find a solution to quell global tension regarding this nuclear escalation through a direct solution that restores peace and security within the Asia-Pacific Region.
​
Guiding Questions:
How have recent nuclear developments in the DPRK affected prospects for long term security in the Asia-Pacific region and beyond?




What standard nuclear guidelines do participating state parties in the Security Council adhere to and how do these apply to the situation in North Korea?




What specific technological advancements have already been discovered/procured with regards to the DPRK's nuclear capabilities?




Have any of the aforementioned technological advancements had a direct impact on other states?




What sanctions has the Security Council already placed on the DPRK as a result of their nuclear escalation?




What international parties are able to establish effective long term communication with the DPRK?




What are the possible consequences of a fully nuclear-capable DPRK?




What steps are necessary to improve relations between the DPRK and member states?




What historical events provide grounds for this issue to be addressed?




What are the positions of Security Council Member States on the issue as a whole?
Powered by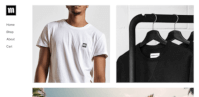 Create your own unique website with customizable templates.